St. Simon Parish community gathers in small faith sharing groups and bible studies.  Throughout the pandemic, each of these groups have been meeting virtually.  In the Fall, they will each make decisions if they are going to return in person or stay virtual.
If you are interested in joining one, see what is currently being offered below.  If you are interested in creating one, please contact Kim Karmirantzos, kim@stsimon.org, 650-880-1411.
Women of all ages and seasons of life meet in the beautiful, prayer-soaked Convent Chapel once a month to share their faith in both large group and small group discussions.  Our much-loved session format of opening prayer, song, discussion and both small and large group sharing that provides spiritual nutrition that we carry into our lives.
Christine Moore is our facilitator and each year, she chooses a theme which all meetings support.  S. Rebecca Shinas shares her talent of singing and art to reinforce the theme of each meetings, always bringing her special gift of love to the sessions.
This year we'll focus our Women's Spirituality sessions around Our Mother Mary. With Mary's life as our compass, we will grow in faith and community. Each month, we will look at an aspect of Mary that illuminates both our individual spiritual destiny and the collective faith journeying we as women make.
We will continue to meet over Zoom — for now.
Second Thursdays of the month, 10:00 – 11:30 a.m.
DATES FOR 2021/2022
Oct 14
Nov 11 Nov 4  (because of Veteran's Day)
Dec 9
Jan 13
Feb 10
Mar 10
Apr 14    April 7 (Because of Holy Week)
If you are interested in joining us, please email Christine Moore and she will add you to our group email list.  moore.christine@gmail.com
MONDAY NIGHT FAITH SHARING/PRAYER MEETING
TUESDAY AFTERNOON BIBLE STUDY
Our Bible study will be studying at St. Paul's letters to the Galations.  It will begin January 11 , 1:30-3:30 and continue for eight weeks.
The group can accommodate a few more participants.
The gathering is in a private home, in person—outdoors weather permitting, but indoors for the video part (wearing masks).  Everyone in the current group has been vaccinated, and they expect that to be the case for any new people.
For further information they can call Maria Allo at 650-269-2661 or e-mail at mdallo@comcast.net.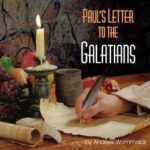 THURSDAY EVENING BIBLE STUDY
The Thursday evening group studies the Bible using programs offered by Ascension Press. We typically do one study program in the fall and one in the spring. The programs vary in length from 5 to 20 weeks long, but most of the ones we've done are about 8 weeks long. The study programs have a materials fee for workbooks and streaming access to the weekly videos.  
We have weekly homework in the workbook, which we discuss at the following meeting. We currently have about 20 people, including participants from other parishes in the diocese and from other states. No prior knowledge of the Bible is necessary, and new members are always welcome to join us at the beginning of each study program.
From January 6 – late March, the study will be on the history of the Early Church.
Zoom, 7:15 – 8:30 p.m.
If you are interested in joining, please email Fred Tou, ftou@yahoo.com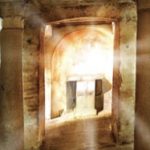 WEDNESDAY MORNING BIBLE STUDY
The Wednesday morning group reads a book of the Bible together in our meetings and shares their thoughts and experiences and what the passage means to them. There is no homework, and we go through a book of the Bible at a leisurely pace over the course of weeks or months depending on the length of the book. The group decides which book of the Bible we read next. We have a wide range of ages in the group from parents of school age kids to 100 years old, and most of the group is retired. Currently, we have about 25 people. Some of the participants are from other parishes in the diocese. No prior knowledge of the Bible is necessary, and new members are always welcome to join us and can drop in any time as frequently or infrequently as they like. We meet from September to June. We normally meet in the Simon Room, but because of the pandemic, we are meeting on Zoom.
Beginning September 8, we will be studying the Gospel according to John.
If you are interested in joining, please contact Regina Shirey, r.shirey@comcast.net
THURSDAY FAITH SHARING GROUP
A group of about 20 people meets every Thursday at 7:00 a.m. for an hour to review and discuss the readings for the coming Sunday. (During  the pandemic, we meet via Zoom at 9:15 a.m. on Thursdays).
During the discussion of the readings the group shares their faith experiences relative to the readings. We then try to take from them some way that we can spread the Gospel during the week ahead.  if you are interested in joining us, please contact Jean Rousseau at jmr3290@aol.com.