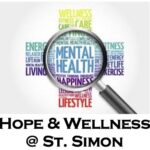 Hope & Wellness Circle – June 2022
What is it?
According to the World Health Organization (WHO), mental health is a state of well-being in which an individual realizes his or her own abilities, can cope with the normal stresses of life, can work productively, and is able to make a contribution to his or her community.
The WHO stresses that mental health is "more than just the absence of mental disorders or disabilities." Peak mental health is about not only avoiding active conditions but also looking after ongoing wellness and happiness.
Here's a good 2-minute video on what mental health is:
https://www.youtube.com/watch?v=sgCtfRGLmi8
Who is it for?
It is for everyone.  Emotional health and an overall sense of well-being are something we all need, strive for and work toward.  As human beings, we are composed of body, mind, spirit/soul.  "Like Christ, we are called to tend to the whole person – body, mind, and spirit." (Hope & Healing, A Pastoral Letter from the Bishops of California May 2018, pg 7) Therefore, as a parish community, we are called to minister to one another's physical, spiritual, and mental/emotional needs.
How will I be served?
This ministry is a work-in-progress.  As our first action, we are assessing the needs of our parish community.  We invite you to attend the listening sessions we plan, or contact us anytime with your feedback.
To stay informed about our offerings or for more information, please send an email to hopeandwellness@stsimon.org or call 650-880-1544.
Your Mental Health Ministry Team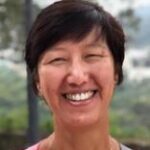 Rose Lue is an Advanced Lay Leader in the diocese, a trained spiritual director, and has a Master's degree in Pastoral Ministries. She is passionate about being with people, meeting them where they are, and journeying with them. She's a long-time parishioner with three youth/young adults who graduated from St. Simon School.
Maria Allo has been a member of this parish for over 25 years. Her work has given her the privilege of working and teaching at several academic centers, public hospitals serving the un- and underinsured, and as a medical volunteer in Central America, Africa and Asia.  This ministry offers the opportunity to connect with fellow parishioners and share common concerns in these difficult times. As a physician/surgeon for the past 42 years, Maria truly believes in the mind-body relationship. Achieving peace and mindfulness goes hand-in-hand with physical health.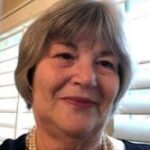 Linda Batton is the mother of three adult children and four grandchildren. She is an experienced spiritual director and is retired from the Diocese of San Jose where she worked for 15 years as Director of Social Ministries. She has experienced mental health issues in her family and desires to journey with those who are experiencing the challenges and pain this can present. She is pleased to be part of this new ministry in our parish community.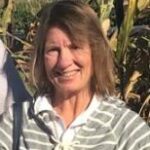 Anna Pryor has been part of the St. Simon Community for 28 years, along with husband Mark and two adult sons. She has personal experience with mental illness and for the past twenty-five years has shared her experiences and knowledge with others struggling through similar situations. It is her hope that she can share with others how faith can be a big factor in dealing with mental health issues. She looks forward to working with the team and others to help develop a new ministry that serves the St. Simon community's mental health needs.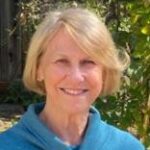 Linda Ramelot is wife, mother, and grandmother. She was an active Lady of Charity for 25 years and is now a member of St. Vincent de Paul Society at our parish. Linda joined the team because in this "unusual" time there is such an accelerated need to connect with people who care.
Dolores Gallagher-Thompson, PhD, is a board-certified clinical research psychologist and an active Professor Emerita at Stanford University School of Medicine in the department of psychiatry. Her lifelong interest has been in the treatment of mental health disorders of older adults. She currently provides clinical services, and is part of several research projects, focusing on family members who are caregivers of older persons with chronic medical illnesses.
Larry W. Thompson, PhD, is a board-certified psychologist who focuses on providing research consultation to investigators across the country on issues related to geriatric mental health. He is a Professor (Emeritus) Stanford University School of Medicine.
This couple has worked together for over 20 years conducting research on interventions for depression in older adults and their family members. They have been members of St Simon Parish for about the past 6 years.