Be sealed with the gift of the Holy Spirit.
Rite of Confirmation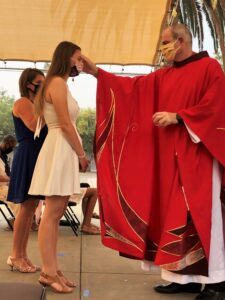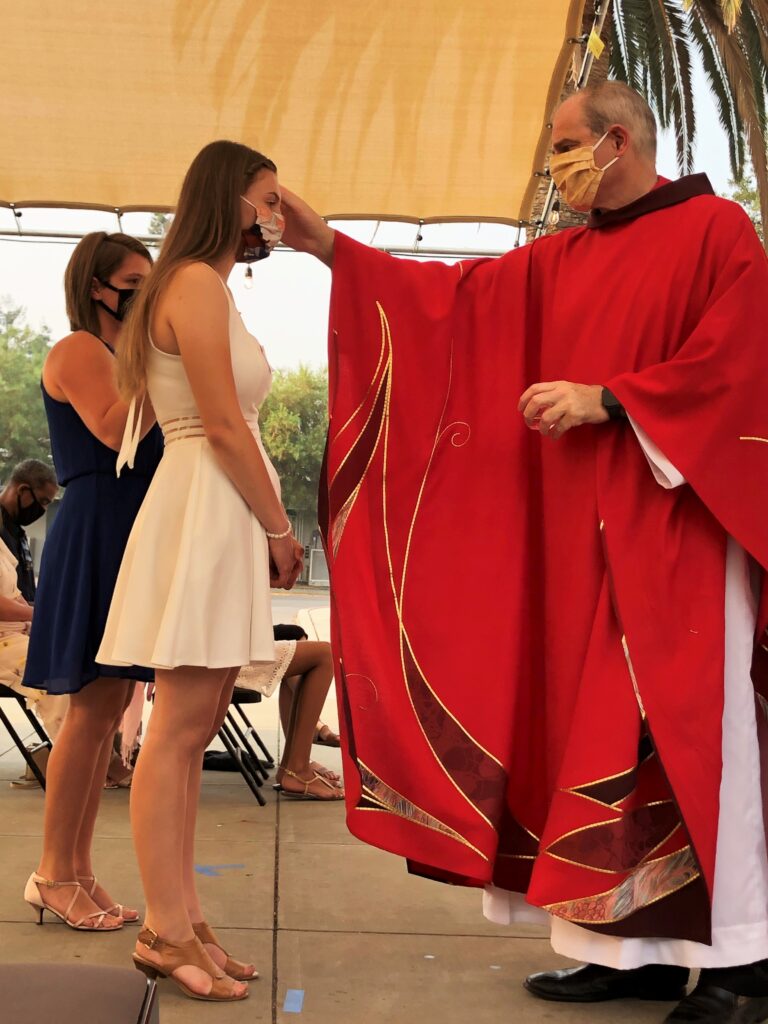 The Sacrament of Confirmation is, with Baptism and Eucharist, one of the three Sacraments of Initiation: Confirmation "completes and confirms" the grace of Baptism. Through the anointing with Sacred Chrism the baptized person is "enriched with the special strength of the Holy Spirit," and more than ever "obliged to spread and defend the faith by word and deed" [Catechism 1285].
As specified by our Diocese of San Jose, students who demonstrate a basic understanding of our faith, recognition of the responsibilities of an adult Christian, and a desire to celebrate the Sacrament will be confirmed during the Easter Season on a date designated by the Office of the Bishop.
For more information, contact Beth Moeur, bmoeur@stsimon.org, 650-880-1430.